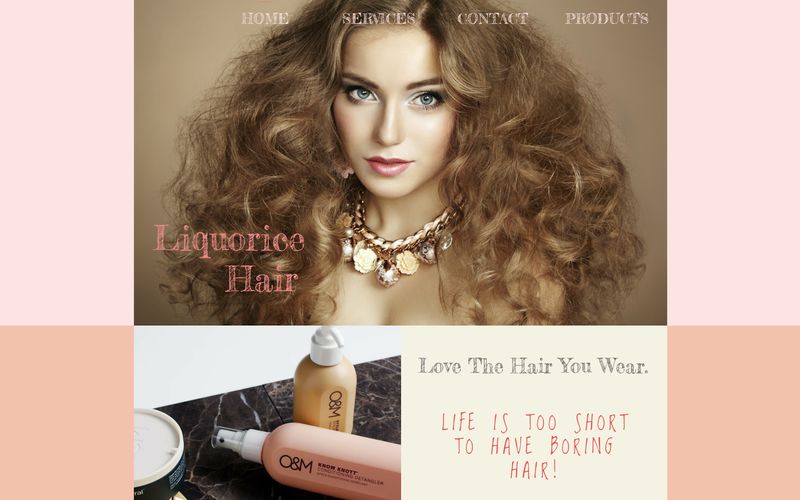 Liquorice Hair
liquoricehairsalon.com
Located in Camp Hill, brisbane. Boutique hair salon that uses only the best in hair care & colour. Original Mineral (O&M) and Sans products. Chemical free colour & products.
salon50.org
salon50.org
Full service Beauty Hair Salon specializing in hair color treatments and styling, hair repair and conditioning, men, women and children's hair styles, airbrush tanning, gel manicures, airbrush tanning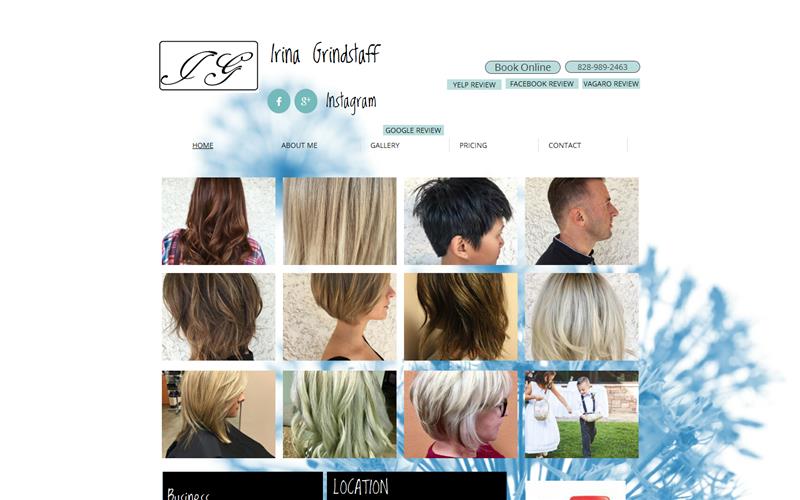 Hair by Irina Grindstaff--Asheville, NC Hair Salon
hairbyirinagrindstaff.com
Asheville, NC Hair Salon, Asheville, NC Beauty Salon, Balayage Salon, Ombre Salon, Hair Design, Hair Stylists, Waxing, Fashion Hair, Wedding Hair, Asheville, NC Hair Salon, Top 10 Asheville, NC Hair Salon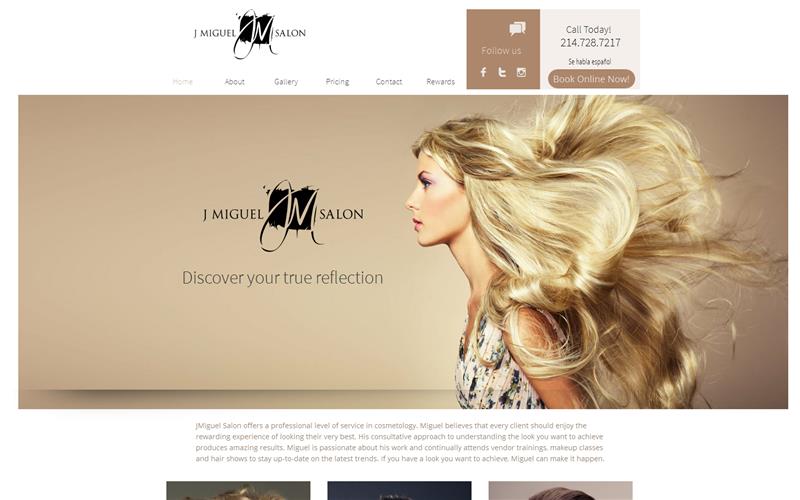 JMiguel Salon
jmiguelsalon.com
JMiguel Salon offers a professional level of service in cosmetology. Miguel believes that every client should enjoy the rewarding experience of looking their very best. His consultative approach to understanding the look you want to achieve produces amazing results. Miguel is passionate about his work and continually attends vendor trainings, makeup classes and hair shows to stay up-to-date on the latest trends. If you have a look you want to achieve, Miguel can make it happen.